new industrial sheep wool dewatering machine
Machine working principle:
Centrifuge machine as its working principle, that is driven by the motor for high-speed rotation of the liner was made of water in the clothes made of high-speed rotation for centrifugal movement, the water in the inner shell of the inner shell splash around the liner, to dehydration purpose.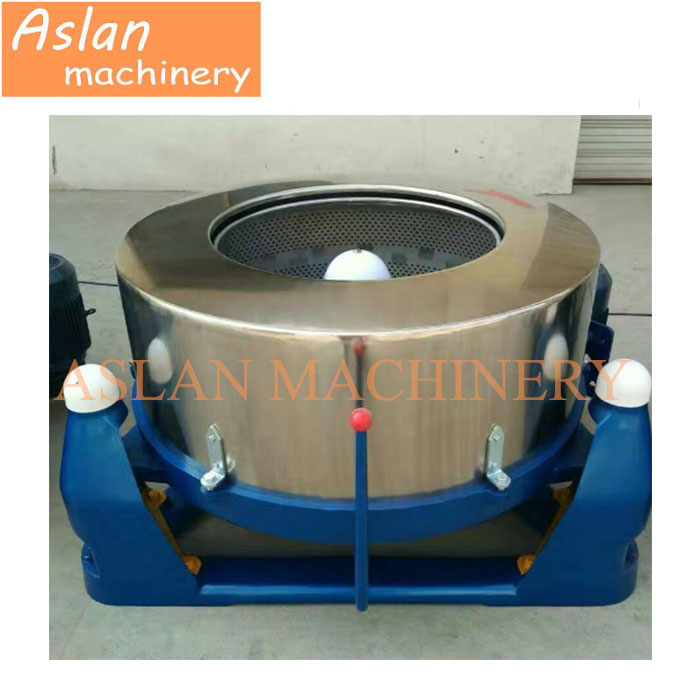 ---
Machine main parts:
1, stainless steel shell: thickness 2mm, 304 stainless steel
2, thickened liner screen: thickness 3mm, plum-shaped punching plate, aperture 5mm, external stiffeners, durable
3, conical bearings: built-in NSK high quality bearings 2 pieces.
4, thick cast iron base
5, shock absorber spring
6, centrifugal clutch: support equipment to start slowly, to avoid material imbalance
7, brake: manual, foot, you can choose one.
8, copper motor + protective cover