chicken meat bone cutting machine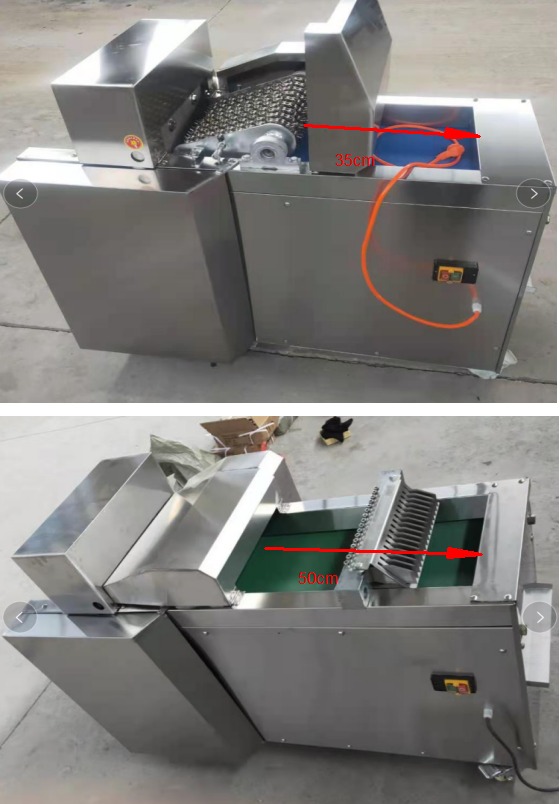 Price:¥
Specifications:
automatic frozen beef meat dicer/Mutton meat cube cutting machine/frozen chicken breast dicing machine
1. introduction
The machine is a simulation of manual cutting, the principle of cutting the use of variable speed automatic feeding mechanism developed from the principle of a wide range of applications with a variety of bone, without bone, meat processing, processing into blocks, sections, Ding And other rules. The machine is reasonable in design, superior in performance, simple in operation, convenient in maintenance, strong in applicability, high in cost performance and labor-saving. It can work more than one person per machine and can cut 700 kg per hour, greatly improving production efficiency.
Meat cutting machine features:
1, Dicing machine working speed is fully automatic mode, every 10 minutes can cut 50 to 90 kg.
2, the dicing machine is a flat fuselage design, all stainless steel sealing plate, in line with food hygiene and easy to clean;
3, stainless steel door, special surface treatment, easy to clean and maintain;
4, thickness adjustment plate to strengthen the design, easy to adjust the thickness of processing, will not shake when moving.
5, Cutter with safety bar design, improve work safety.
6, good machine waterproof, easy to clean, safe and hygienic.
7, Dicing machine has the advantages of compact structure, beautiful appearance, easy operation, high efficiency, low power consumption, easy cleaning and maintenance, good osteotomy effect.
2. machine application
This machine is suitable for cutting frozen meat, beef and poultry, etc. into cubes, and the meat cube size is adjustable
3. technical parameter
| | |
| --- | --- |
| model | ASL-1000 |
| capacity | 700-1000kg/h |
| power | 2.2kw |
| voltage | 380v |
| cutting size | can be customized |
| machine material | 304 stainless steel |
| weight | 300kg |
| overall dimension | 1400*800*900mm |
The detailed contents: