egg yolk white separating machine/egg breaking machine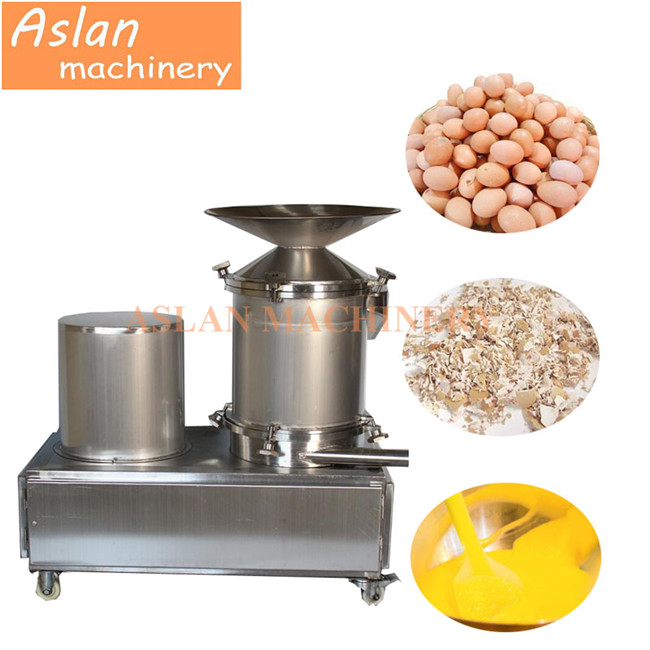 Price:¥
Specifications:
900*540*1180mm
The detailed contents:
egg farm use small model chicken egg breaking machine for separate egg yolk and white from egg shell .
Machine feature
①It adopts special centrifugal mechanism design, all of which are made of 304 stainless steel. The humanized design is easy to disassemble and easy to clean.
②The sputum net adopts the slit screen structure, which has higher mechanical strength than the flat net, is not easy to be damaged, and is not easy to be blocked. The egg liquid is well filtered and has no particulate impurities.
③The eggshell is automatically lifted by a vertical cage and discharged through the eggshell discharge port. In this way, only 1% of the eggshell remains in the eggshell, which greatly increases the egg liquid collection rate and reduces the volume due to the crushing of the eggshell, thereby achieving a reduction in emissions.
④The equipment has a large output and can process 1000-20000 fresh eggs per hour.
machine technical parameter :
Machine detail :
Model:600-B
Capacity:10000-20000pcs/h
Motor:2.2kw/h
Machine size:900*500*1150mm
Net weight:80kg