gyoza fryer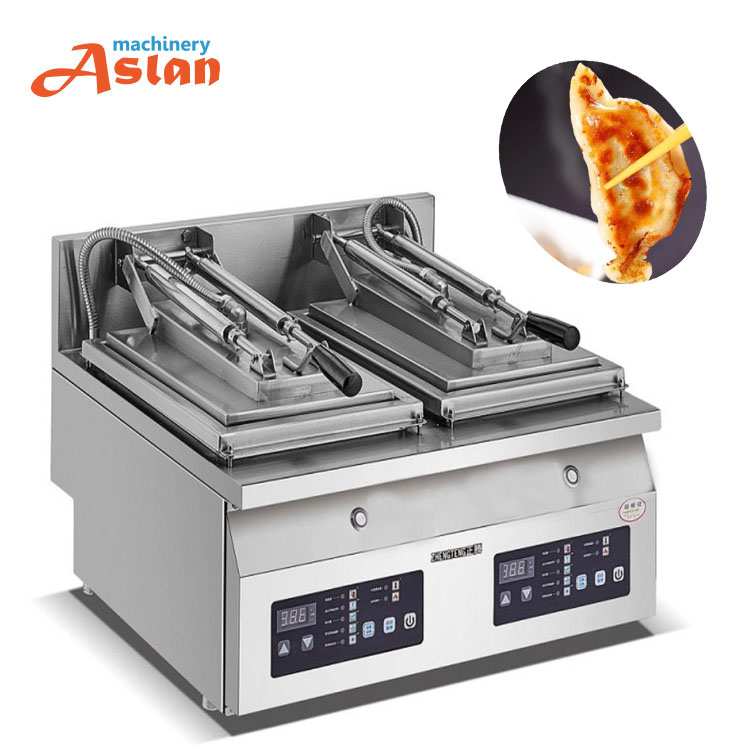 Price:¥
Specifications:
The detailed contents:
gyoza pan fryer machine introduce:
this the gyoza pan fryer machine .The whole process of this machine is controlled by a computer board, which saves time and effort and the fried dumplings are smooth and refreshing.
Program control: The program controls the cooking temperature, time, and water volume, and the food cooked every time is equally delicious.
Batch production: High-power design, cooking more than 400 fried dumplings per hour, calmly coping with peak operations.
Automatic operation: Automatic heating, timing, and water supply during cooking, reducing management costs.
Variety of varieties: suitable for fried dumplings, pan-fried, pot stickers and other foods to meet diversified needs.
gyoza pan fryer machine Features:
Program control operation automatic cooking process, special cooking program, can fry many kinds of food.

Automatic water heating system to ensure food taste.

Standardized setting, suitable for fast and large amount of cooking.

Take dumplings as an example, about 300 pieces are produced every hour, and the temperature of the frying plate is even.

The whole machine is guaranteed for one year
gyoza pan fryer machine technical paremter :
| | |
| --- | --- |
| machine name | gyoza frying machine |
| model | GFM-1 |
| power | 3000W |
| voltage | 220V |
| capacity | 400PCS/H |
| temperature range | 0-150 Temperature |
| machine size | 300*600*410mm |
| machine weight | 35kg |