automatic vegetable cutting machine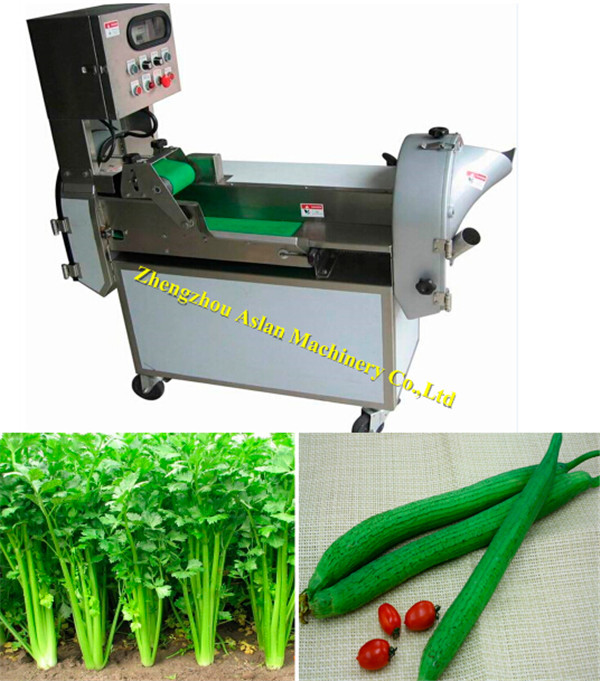 Price:¥
Specifications:
automatic vegetable cutting machine /celery vegetable cutter
celery vegetable cutting machine features :
simple operation, convenient maintenance, adaptable, is the ideal vegetables processing equipment, basically have frame,
conveyor belt, vegetables pressuring belt, slice institutions, speed adjusted box or cone pulley speed adjusted institution.
Centrifugal slicing institution is used for slicing the hard food like melon and potato. And then it can adjust by itself in a
certain range. The part of vertical knife can cut soft dish or the pieces after cutting into block, butyl, diamond, etc in
different specifications. Vegetables length can be adjusted arbitrarily through "adjustable eccentric wheel" within a
certain range .And because it imitate the principle of hand cutting, the surface is smooth, forming rules, vegetables
organization after cutter are in good condition and keep it fresh.
vegetable cutting Machine technical parameter :
Model: 1500
Machine size:1000*800*1200mm
Cutting thickness:2-6mm
Cutting size:>3*3mm
Cutting lenght:0-60mm
Motor:220v/50hz
Capacity:800-1500kg/h
Weight:130kg
The detailed contents:
if you are interested in our automatic vegetable cutting machine ,welcome send inquire to us