wool washing machine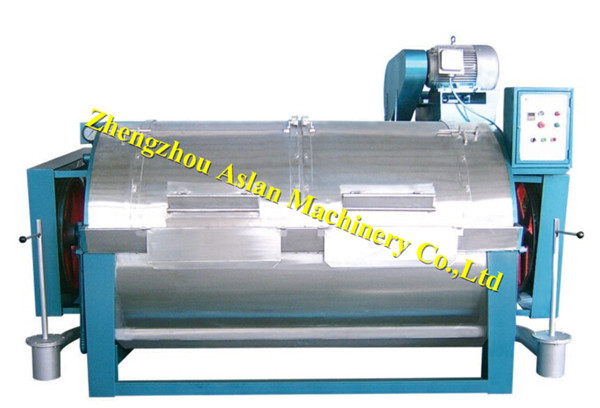 Price:¥
Specifications:
wool washing machine
The detailed contents:
mohair wool dewatering machine /Mukhyar wool drying machine
1.Sheep mohair wool washing machine/industry washing machine
This kind of wool washing machine is used to wash the wool , cotton or chemical fiber or their cloth material fabric which is the best chose for hotel, school,wool or cotton processing factory.
2.Features of mohair wool washing machine:
1.It adapts bedroom drum structure and made by high quality stainless steel inner and outer sleeve which make smooth luminous and anti-corrosive, with slight abrade and no harm to fabric.owning the very long life.
2.The inner liner gate covers is loaded with the stainless steel safe lock mechanism, the outer sleeve gate covers is equipped with the electric appliance lock assembly safely, the revolution is mutually reliable;
3. the triangle adhesive tape transmission, vibrate slight,run stable,and durable.
4.SGP series industrial washing machine Suitable for laundry, hostel, troop, hospital, hotel, blanching & dyeing factory, large & middle size enterprise and service field to wash various fabrics made of cotton, wool, linen and chemical fiber.
Sheep mohair wool processing Machine details:
Sheep Wool Washing machine
| | | | |
| --- | --- | --- | --- |
| Model | YMQX-50 | YMQX-100 | YMQX-150 |
| Max washing capacity | 50kg | 100kg | 150kg |
| Drum size (mm) | 800*980 | 960*1420 | 1060*1650 |
| Power (kw) | 1.5 | 3 | 4 |
| r/m | 36 | 34 | 33 |
| Water consumption | 520 | 820 | 1000 |
| Steam pressure (Mpa) | 0.3 | 0.3 | 0.3 |
| Dimensions (mm) | 1750*1200*1500 | 2300*1400*1850 | 2560*1330*1520 |
| Weight (kg) | 900 | 1750 | 1850 |
Sheep mohair wool Dewatering machine
| | | |
| --- | --- | --- |
| Model | MTS-800 | MTS-1000 |
| Diameter (mm) | 800 | 1000 |
| High of drum(mm) | 340 | 380 |
| Speed of drum (r/min) | 910 | 900 |
| Motor power | 4 | 5.5 |
| Capacity (kg) | 80 | 130 |
| Dimension (mm) | 1500*1500*800 | 1800*1800*900 |
Sheep mohair wool Drying machine
| | | | |
| --- | --- | --- | --- |
| Model | MHG-50 | MHG-100 | MHG-150 |
| Capacity(kg) | 50 | 100 | 150 |
| Drum dimension(mm) | 1160*1000 | 1320*1100 | 1600*1160 |
| Drum speed (mm) | 32 | 30 | 27 |
| Steam pressure (Mpa) | 0.4-0.6 | 0.4-0.6 | 0.4-0.6 |
| Power (kw) | 3 | 4.4 | 7.4 |
| Dimensions (mm | 1320*1700*2200 | 1500*1800*2360 | 1720*1900*2000 |